Your own personal fitness playground.
A3 Sports & Wellness, Inc. is Kern County's most progressive health/fitness training facility. At A3, we specialize in designing science-based programs and services to optimize human performance. Our programs and services are guaranteed to meet the needs of athletes of all ages and skill levels. Our nonprofit organization Athletes' Advantage Academy, Inc. is one of California's few nonprofit organizations focusing on elite fitness training, and our goal is simple - to positively impact our community through health, fitness, sports training, and the spirit of athletic competition.
Isn't all training the same?
All training is not the same. In fact, we incorporate three well-researched components in all of our programs and services:
1 Science-based sports coaching drawing from three fundamental sciences: kinesiology, neurophysiology, and sport psychology to elicit optimal performance gains for all athletes.
2 Health and wellness promotion, education, & therapy to facilitate positive behavioral change, thus perpetuating the development of complete athletes.
3 Community philanthropy enables us to increase the quality of life for many individuals and increase health and fitness outcomes in Kern County. Our nonprofit Athletes' Advantage Academy serves student athletes, athletes with special needs, and veterans/military/first responders with performance training, mentorship, health education, and adaptive sports competition in our inclusive setting.
The result is a complete program built entirely around each athlete to specifically reach his/her goals. This science-based approach yields rapid performance gains in the safest way possible.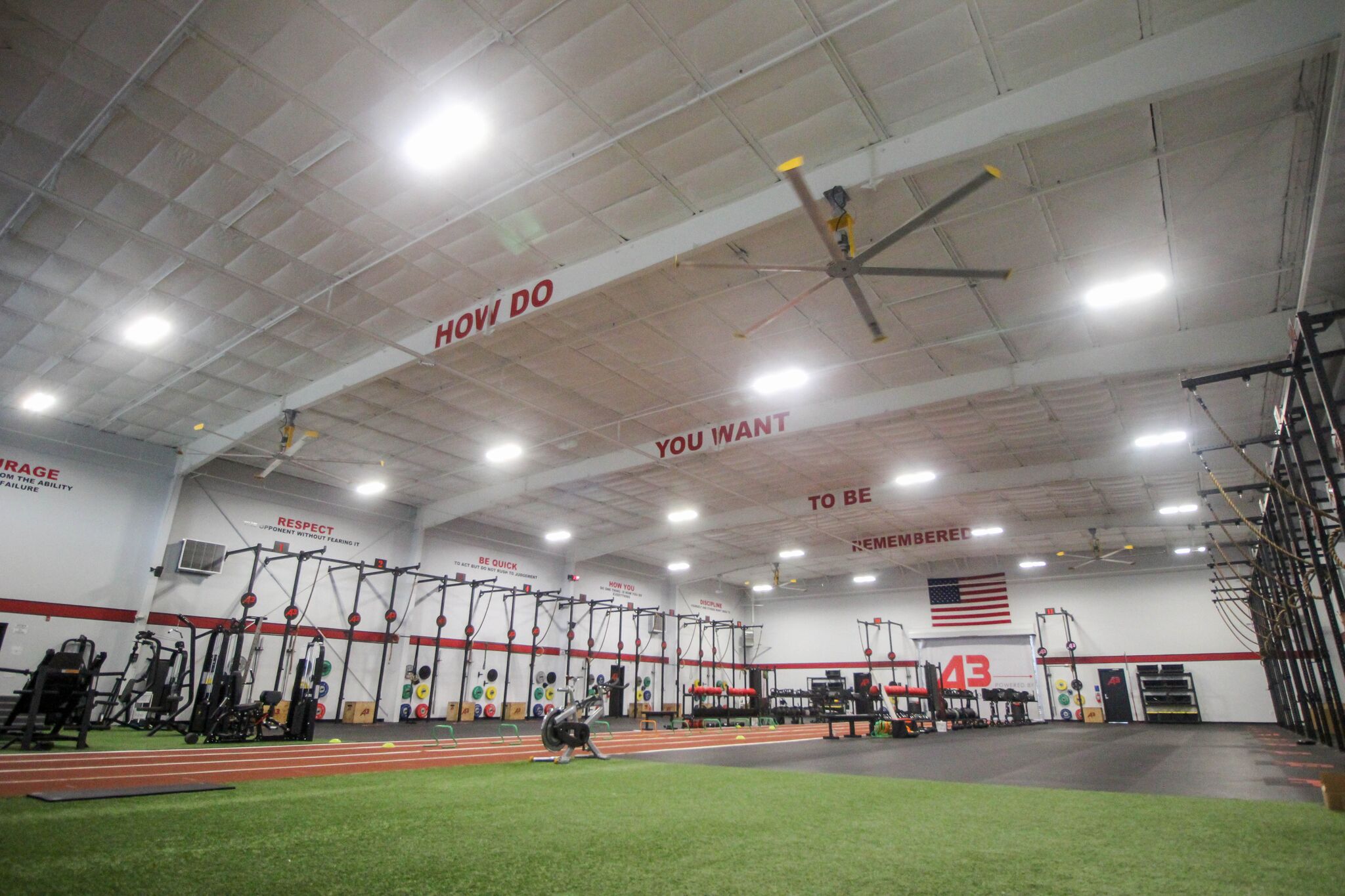 a3's facility FEATUREs THE FOLLOWING AMENITIES:
20 Olympic Lifting Stations

6,000 LBS of Bumper Plates

4 Lane 90M Outdoor Track

Pole Vault Pit

Long Jump Pit

Basketball Court

Bocce Ball Courts

1200 SQ/FT Multi-Use Room

Hardwood Yoga Floor

1500 SQ/FT Indoor Turf
4 Lane Indoor 40 YD Track

36 Pull-up Bars/ 20 Ropes

Exercise Machines

Vision Coach Interactive Light-board

20 3-Way Plyo Boxes

Futsal Court

Pickleball Court

6500 SQ/FT Natural Outdoor Grass

Rapid Reboot Recovery System